ATTRACTIONS
Matthews Vintage Collection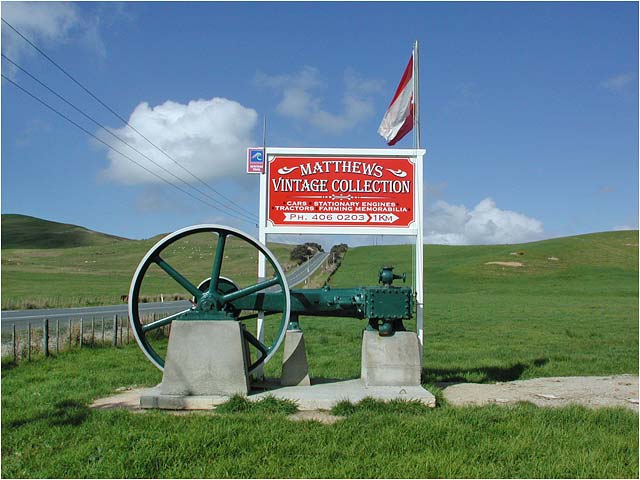 Experience a unique opportunity to view a privately owned collection of vintage cars and machinery used in farming dating back to the early 1900's. Accumulated and restored by an avid vintage enthusiast over the last 40 years, covering over 1100 square meters of display area.
Matthews Vintage Collection includes an extensive range of Farmall tractors covering a period from 1920's to 1950's as well as a variety of other makes.
There is a wide range of stationary engines including Tangyes, Wolseleys, Andersons, Listers, Bamford etc, also a selection of vintage cars including Nashs, Chevrolets and a Singer Roadster amongst others.
View a range of traditional farming, household and pioneering appliances, some of which have been used by the Matthews Family over the past century.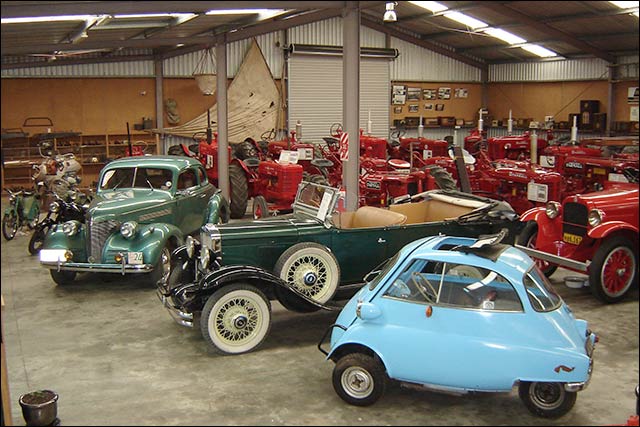 Matthews Vintage Collection features:

Vintage Cars
Tractors
Over 40 stationary engines
Pioneering Equipment & tools
Farm implements
Household memorabilia
Wood working & workshop tools
Old gardening equipment
Light refreshments & souvenirs
Matthews Collection is located indoors on a beautiful tranquil rural surrounding on State Highway 10 in the magical Doubtless Bay area of Northland, New Zealand.
For more information visit: http://www.matthewsvintage.com