A Brief History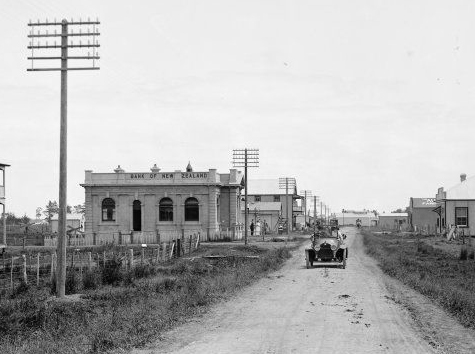 Archaelogical evidence shows the Far North was first settled by Polynesian ancestors of the Maori, about 900 years ago. Kaitaia has a long history of Maori occupation and the region still retains a strong Māori flavour today with many interesting structures and sites. Originally the Maori village at Kaitaia was reached by canoe from Rangaunu Harbour via the Awanui River.
Kaitaia is one of the country's oldest European towns, its beginings date from March 1834 when land for a Mission Station was formally paid for. The Kaitaia Mission Station was first established in 1834 by the missionaries Joseph Matthews and William Gilbert Puckey. The regions European history was greatly shaped by the discovery of kauri gum, farming, and the arrival of Missionaries.

The Ngati Kahu - Ngati Kuri tribes had dealings with Te Rarawa in the district for some decades before Te Rarawa Chief, Nōpera Pana-Kareao, at the time invited missionaries into the area. Six pa sites once stood on the land that was offered for sale to missionaries. The second signing of the Treaty of Waitangi in April 1840 by 61 chiefs was competed at this Mission station.

Maori cooperated with Europeon building, planting and road making, and grew wheat and food crops. Maori owned their own ship The Fairy, and took their produce to Auckland by way of this vessel. Before the 1860s there weren't many Europeans around but between 1870-1900 the settlement expanded rapidly when kauri gumdiggers arrived, many from Dalmatia.
Timber and Kauri gum industries and the good fertile farming land around Kaitaia combined with the port facilities at Awanui resulted in the establishment of Kaitaia as the commercial centre for the district. The region is now mainly agricultural and much of New Zealands avocados come from this district and also has the country's most northern vineyards.